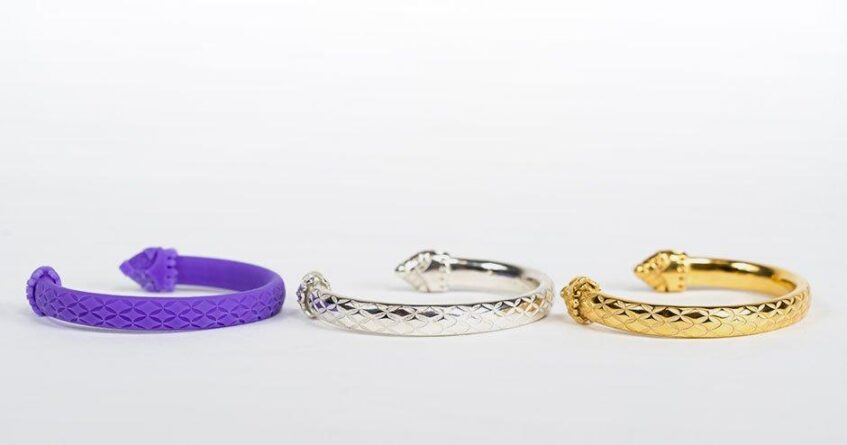 22
Jun
Freedom of design for large-scale and mass-produced custom jewelry
Creative jewelry designs require an individual approach. On the other hand, when a series is needed, it is more difficult to implement such designs. Wax 3D printing perfect solution: top quality and productivity without compromise.
3D printers implementing wax printing technology have been developed to create jewelry casting models, which fit into your standard casting process for fused products and always provide a reliable result. This allows you to quickly and economically create, repeat and produce jewelry of all styles, including the most complex  geometric shapes. Our pure wax materials provide 100% ash burnup for perfect casting quality and faster parting with pattern printing and same-day casting.
Solutions for the production of jewelry that meet your casting workflow by fused models
Enjoy uncompromising casting capability
Difference in jewelry casting quality caused by many factors, each of which can affect the quality surface and accurancy. Our wax 3D jewelry printer allows you to create high-quality smooth surface models that are fully compatible with standard casting processes.  Guarantee of accurate and high-quality casting – 100% model burnout, no ash.
Try unparalleled productivity

Meeting demand and quality standards, requires quick iteration of design and customization on-the-fly, as well as the ability to produce large bathes of products.
3D jewelry printing using 3D Systems solutions provides economical, high-quality results with fast work performance and high productivity on a factory scale.

Unleash the freedom of design
Our 3D printing solutions for jewelry casting are suitable for the most complex 3D designs of finished models. 3D Systems printers for casting jewelry on fused models allows you to quickly make the part manually, within a few hours. Soluble substrates allow the use of unlimited geometric shapes, without affecting the clealiness of the surface.
"We used to have turn down fun and crazy requests, which really upset us. Now this  is not a problem. We never have to say "no" again. Wax 3D printer ProJet gave us confidence and the ability to do whatever you want".
– Alberto Chavez, graphic designer, Uptown Diamond
Easy to use in industrial solutions
Our ready-made solutions for additive jewelry production provides large-scale production  without a corresponding increase in labor costs. Soluble and meltable substrates provide unsurpassed surface quality, reduces labor costs for fine finishing and polishing of expensive and precious metals.